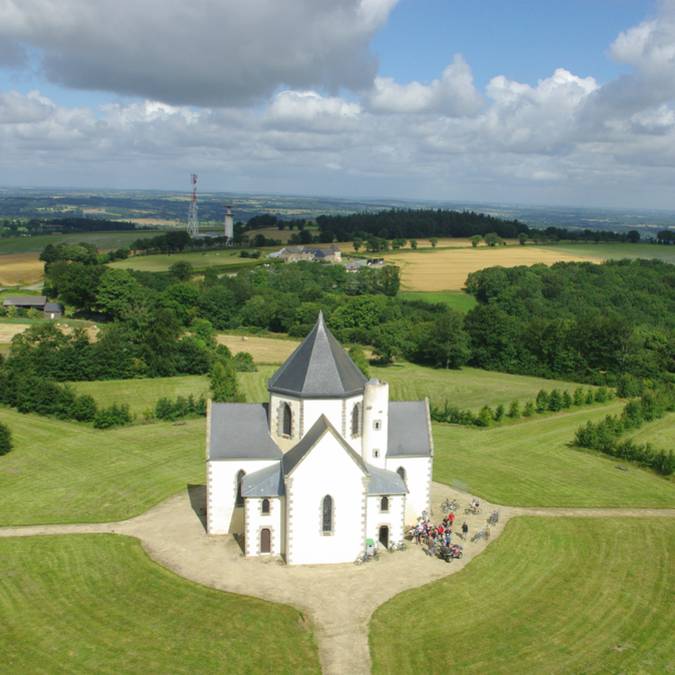 Discover our natural and historic treasures by bike! Greenways n°4 and n°8 invite you to cycle along the coast and admire its magnificent maritime landscapes then head inland across the luxuriant panoramas of the Breton countryside. Ask for maps featuring these greenways from our Tourist Information Offices.
A bikeway for sports enthusiasts in Trébry
Distance: 20 km - Level: difficult - Time: 5h30 (can be done on foot and on horseback)
Fancy some high-mountain-style sensations in the middle of Brittany... then this trail's definitely for you. Head up to Mont Bel-Air, the highest peak in the Côtes d'Armor and discover the trail which criss-crosses through valleys deep in the heart of typical Breton landscapes above Le Mené. An enlightening trek for discovering historic monuments dotted along the way.