Pléneuf-Val-André is divided in three areas with distinct history and atmosphere : Pléneuf is the original village, up on its hill overlooking the sea; The Val André is the resort, where the beaches are... and finally, Dahouët is the marina (and the former fishing port of the town, one of the first Newfoundland banks fishing harbour in Brittany).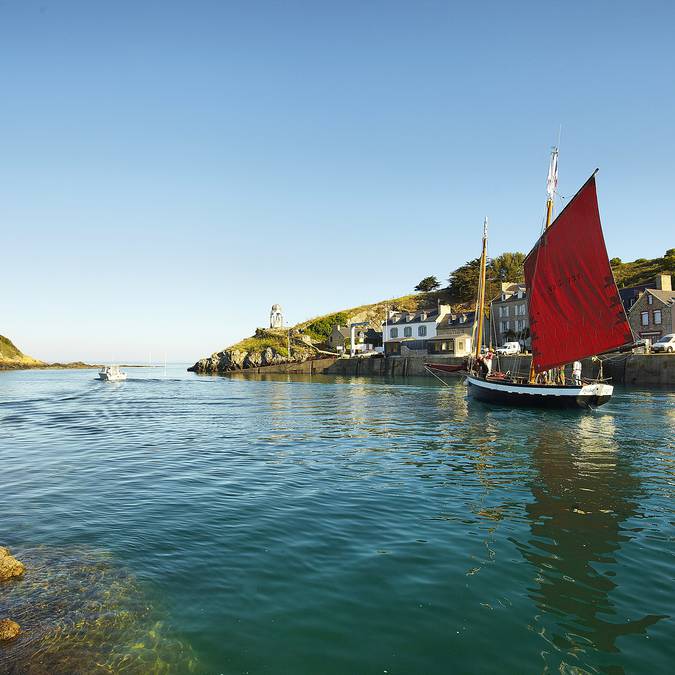 Seaside Resort Heritage
The ship-owner's houses on Dahouët's quays and the seaside villas of the Val André are a display of all the history contained in the town. In Pléneuf, the old manor houses are a testimony of the noble activities around the coast in the modern times brittany.
Golfing in Pléneuf-Val-André
This stunning golf course overlooking the sea is ranking 5th on French golfer's favourite spots list. It's easy to unwind here, playing in such a beautiful place with friends or watching the best golfers in the world compete during internationals!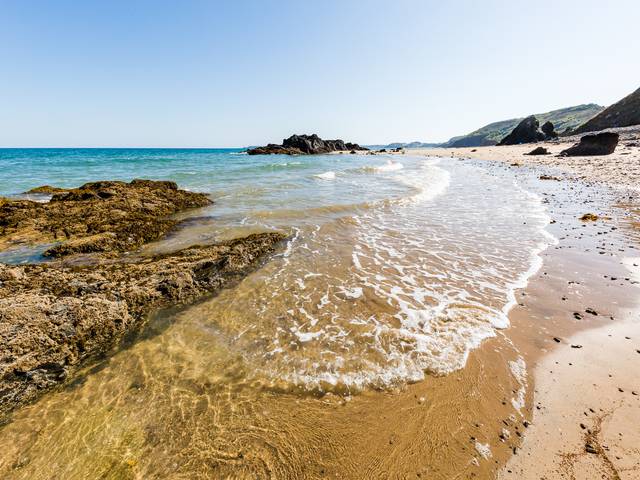 Fine sandy beaches
Pléneuf-Val-André has four fine sandy beaches that you will enjoy for their location along the course of the GR®34. What's best than a relaxing time on the beach after a long hike? In Val André, families will love the huge stretch of sand (2.5kms!!) running alongside a beautiful seawall. The Plage des Vallées, is the place to be for the locals and a nice shore fishing spot. The wildest of them all is the Plage de Nantois, situated just below the golf course. And if you fancy kite surfing and paragliding, La Ville Berneuf is the spot to discover!
The Verdelet Islet
Other nice spot for shore fishing, this islet is only reachable during low tides (coef. above 90). It's also an ornithological reserve sheltering the great cormorant nests.
The Spa
Opened in 2011, this facility dedicated to your well-being offers a complete menu of massages and body cares as well as a seawater pool with water jets, aromatherapy cares and a gym. You will be able to stay at the facility's 4* hotel at night and eat at the restaurant.
The Casino
Overlooking the main beach in Val André, the casino offers a fully equipped room : slot machines, roulette, blackjack table… along with a cinema, a theater and two restaurants.
The town has two traditional markets all year long : on tuesday mornings in Pléneuf and friday mornings in Val André. Many events and activities are proposed, from sports to concerts… Don't hesitate to ask the tourist office for more information.
Informations pratiques
Bureau d'informations de Pléneuf-Val-André
1 rue Winston Churchill
22370 Pléneuf-Val-André
Téléphone : +33 (0)2 57 25 22 22
Mail : info@capderquy-valandre.com