Here, Mother Nature will wow you throughout your stay. You'll be blown away by the ever-changing coastline with cliffs and beaches, the countryside with its verdant trees, some centuries old, whatever the season!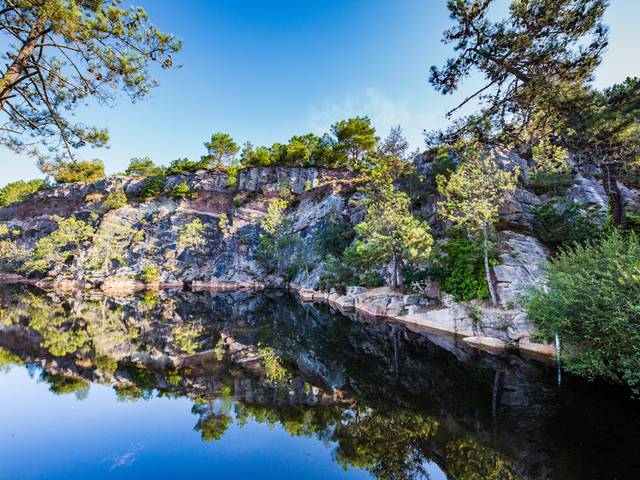 Cap d'Erquy - Cap Fréhel, labelled Grand Site de France
Cap d'Erquy headland is part of the Cap d'Erquy-Cap Fréhel Grand Site de France. The two headlands form a natural, protected site, overlooking the sea with cliffs which can reach a height of some 70 metres. Here, you'll discover turquoise sea dominated by pink sandstone cliffs, covered with gorse and heather. The headlands also host some 400 hectares of heath, one of the most extensive in Europe. Cap Fréhel headland is also an ornithological reserve where you can observe hundreds of sea birds.
The two headlands are managed by the Grand Site Cap d'Erquy-Cap Fréhel Joint Development Association whose purpose is to promote the natural and historic aspects of this area of preserved nature.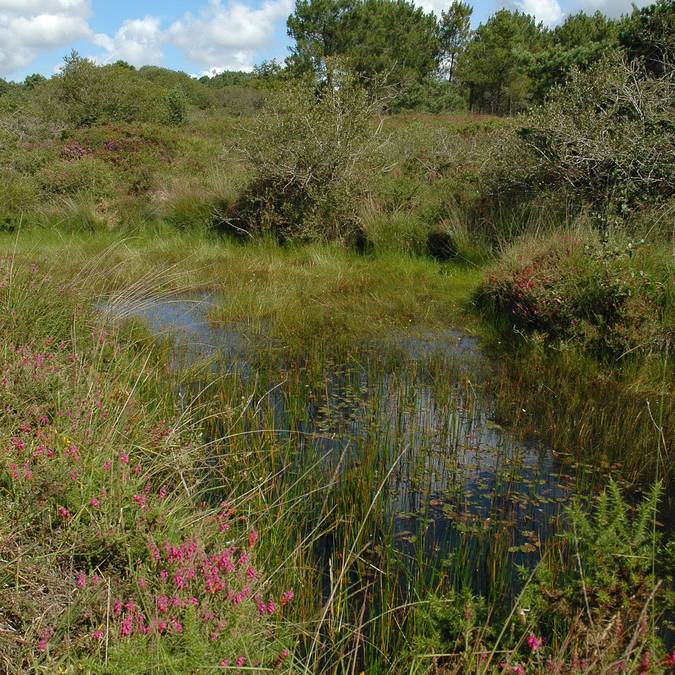 Landes de la Poterie, the heath
Landes de la Poterie, located very close to Lamballe, cover over 40 hectares. Today, the heath is a place for walking and discovery as its biodiversity is extremely rich: butterflies, amphibians and dragonflies live here together in harmony.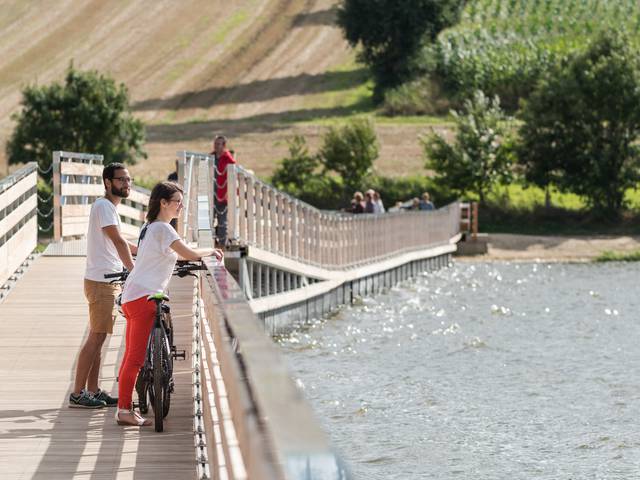 Jugon-les-Lacs lakes and ponds
Jugon Lake and its 13th-century dyke, formerly essential defensive structures are now key leisure locations in Jugon-les-Lacs.
Here, fishing is easy and catches are mighty. A host of birds can be found here (cormorants, grey herons, coots, etc.) and you may even be lucky enough to see osprey diving in the water while you're walking around.
Arguenon Lake totals 200 hectares surrounded by incredibly diversified flora: wood anemones, violets, bluebells... Cormorants, grey herons and black-headed gulls enjoy this natural space.