Those who love serenity and nature for their holidays are usually charmed by Moncontour. Part of the French certification "Most beautiful villages in France", the village has kept its beautiful and sturdy fortification : eleven towers still stand to protect the ancient stronghold.
Built at first to be the shield of the old capital of the duchy, Lamballe, Moncontour has evolved, during modern times into a rich commercial town thanks to the trade of the mixed flax and hemp cloth, "la Berlingue".
The connoisseurs of medieval architecture will love strolling through the small streets and lovers of nature will enjoy the nice hikes proposed outside of the village's walls.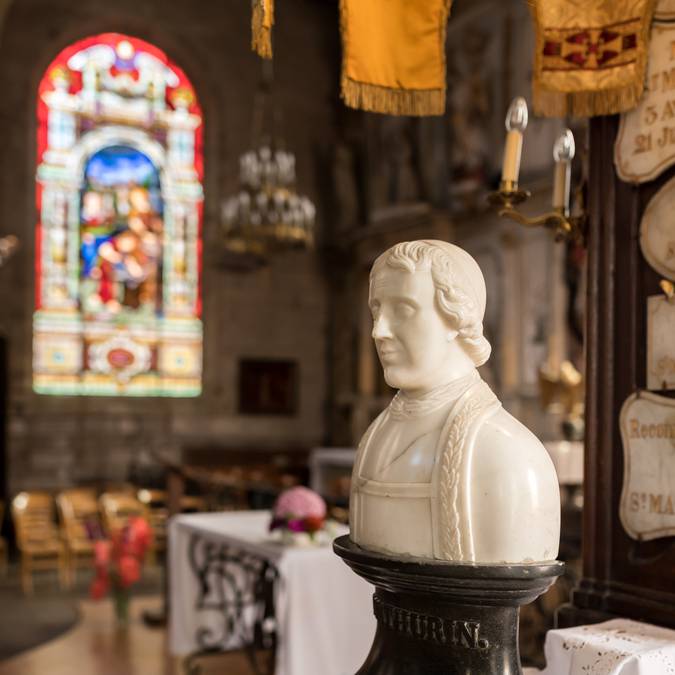 Saint Mathurin Church
Built in the 1700's and modified during the following century, the church is a mix between Italian and Flemish architecture, singling itself out from the usual Breton flamboyant style of its time. The six 16th century stained-glass windows were made between 1520 and 1540, and two of them are listed Monument Historique.
The Parliamentarians' houses
Brittany was ruled as a region by the Breton Parliament in Rennes. The parliamentarians came from noble Breton families and were rich enough to build beautiful manors and castles that are still standing nowadays. The gardens and houses are open to the visit during the spring and summer seasons as well as for special events throughout the year ( Journées du Patrimoine, Rendez-vous au Jardin…).
Bureau d'informations de Moncontour
Rue de Bel Orient
22510 Moncontour
Téléphone : +33 (0)2 57 25 22 22
Mail:
info@capderquy-valandre.com