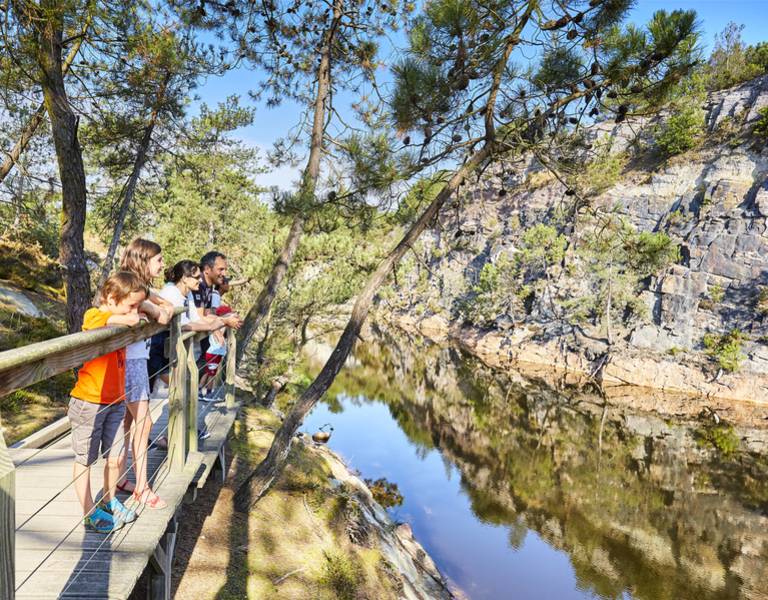 Cap d'Erquy headland wild beach trail
Distance: 7.5 km - Level: easy - Time: 2h30 The must-not-miss trek! Park your car in Cap d'Erquy car park, then follow the signpost "les plages sauvages" (wild beaches) which will take you to the top of the headland and on to the blue lakes. The blue lakes are former pink sandstone (pink granite) quarries. Beyond the lakes discover the heath where heather, broom and gorse reign supreme, creating an exquisite, vibrantly-coloured scenescape. On the way, you'll be able to admire a breathtaking vista over Erquy Port. Continue your route to reach the tip of the headland. Take time to contemplate and admire the landscape before continuing on to the wild beaches of Lourtuais and Portuais and why not have a swim in their turquoise waters?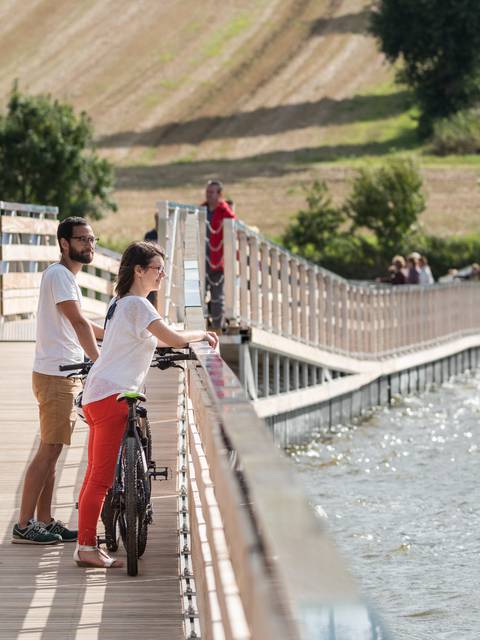 A family trek along the water's edge in Jugon-les-Lacs
Distance: 4 or 17 km - Level: easy or average - Time: 1h or 4h30
Fancy a little trip to take in the surrounding landscape and discover the activities proposed: fishing, cycling, kayaking, SUP, rowing, and more... with the family, with your loved one or alone, be it for a relaxing walk or a half-day trek, you can choose between the mini loop and cross the lake on the walkway (4 km) or go the whole way round (17 km). The trail can also be done on mountain-bike but could be a bit tricky.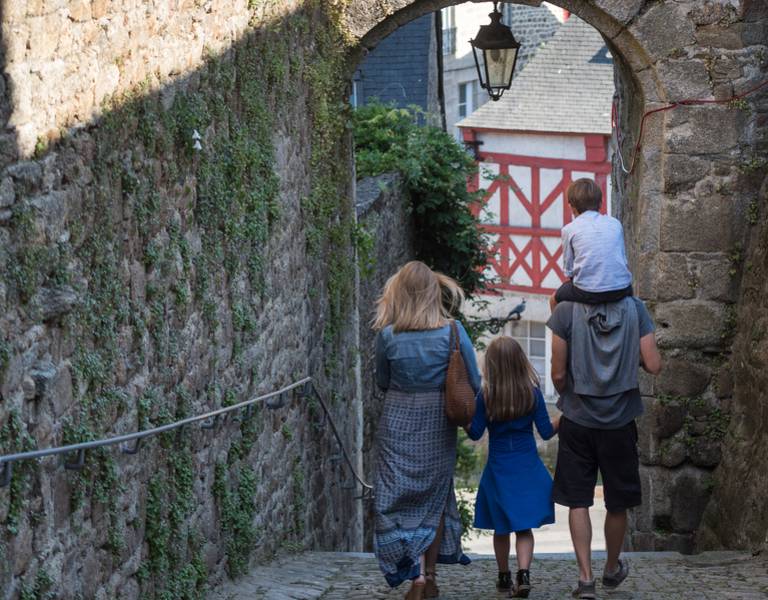 Ecce Homo trail in Moncontour
Distance: 4.6 km - Level: easy - Time: 1h30 This trail will allow you to walk along chapels and ponds, to go through the wooded vale of l'Étang Prioux, to discover an old mill and finally visit the medieval village of Moncontour !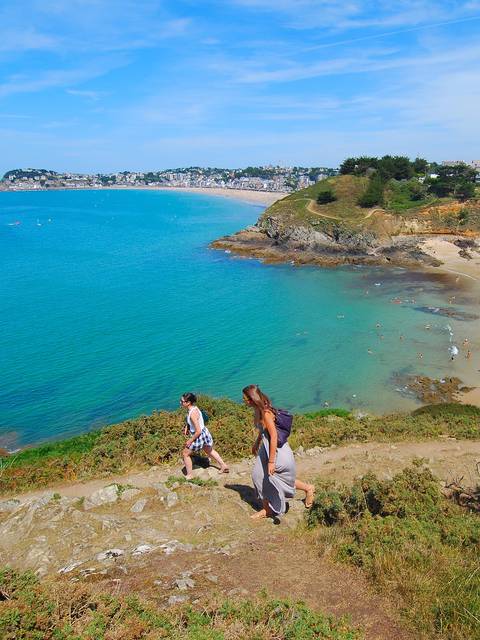 From Dahouët to the Val André
Distance: 3 km - Level: easy - Time: 1h30
After a walk along the pier of the olde fishing port, you will wave at Notre Dame de la Garde, a charming spot with a view. This trail along the coastline brings you in the steps of the former custom officers all the way to the beautiful beach of Val André.
Around Rochereuil and Sévignac
Distance: 6 km - Level: medium - Time: 2h30 An old mill and its bread oven, a cave looking like Lourde's and a botanical path form this charming hike, for country lovers.