In the beginning, a roman way went through the territory of Jugon-Les-Lacs : reused during Middle Ages, the road led to the construction of a fortress for the use of the Duke of Brittany, a village and a priory (12th century). In order to strengthen the defences, the Duke commanded the lakes and ponds to be made from two rivers: The Jugon and the Arguenon.
The streets of the town are lined with canals that quietly weave between medieval houses. You will enjoy strolling in the small streets discovering the old buildings: timber framing houses, ancient hostel or rich house.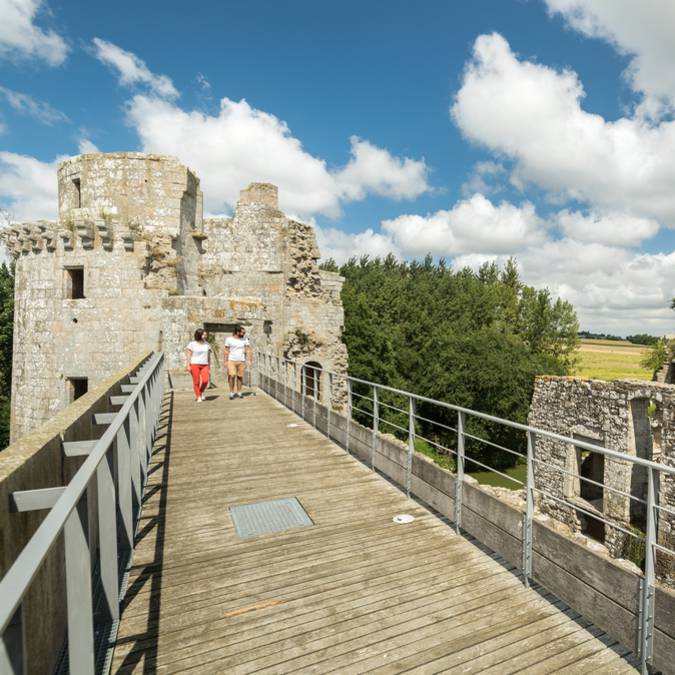 Living Heritage
The castle of La Hunaudaye is situated just a few kilometers away from Jugon-Les-Lacs. This stronghold built in 1220 is opened to the visit from april to october. Every year an exhibit presented within the walls of the castle explores a theme revolving around Middle Ages or the region's history.
Another place, another time : the Ferme d'Antan will immerse the whole family in the atmosphere of the ancient breton housing. The ecomuseum is surrounded with a small farm and an educational garden. A must see if you want to learn about how bretons lived, ate and went to school in the 1950's.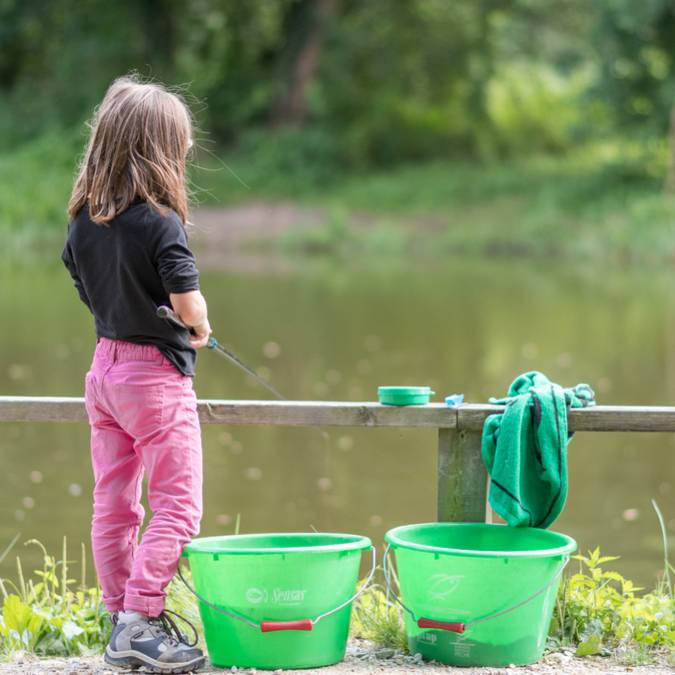 Freshwater fishing
Fishing is the thing to do in Jugon-Les-Lacs. Certified Fishing resort, the village is a dream place for those who like the activity: Carps, pikes and perches abound in the lakes and ponds waters. All the best spots are easy to reach thanks to the refitted track going around the lake. The Maison Pêche et Nature is a structure that educates youth and adults alike on freshwater fishing and respect of nature.
Biking in Jugon-Les-Lacs
The cycling path around the lake is the best way to enjoy nature around Jugon-Les-Lacs. It's about 17 km and quite rolling but everyone can give it a try. The sportsmen who want to take up a challenge can try the slope of the Vallée Verte, a real training for the Tour de France!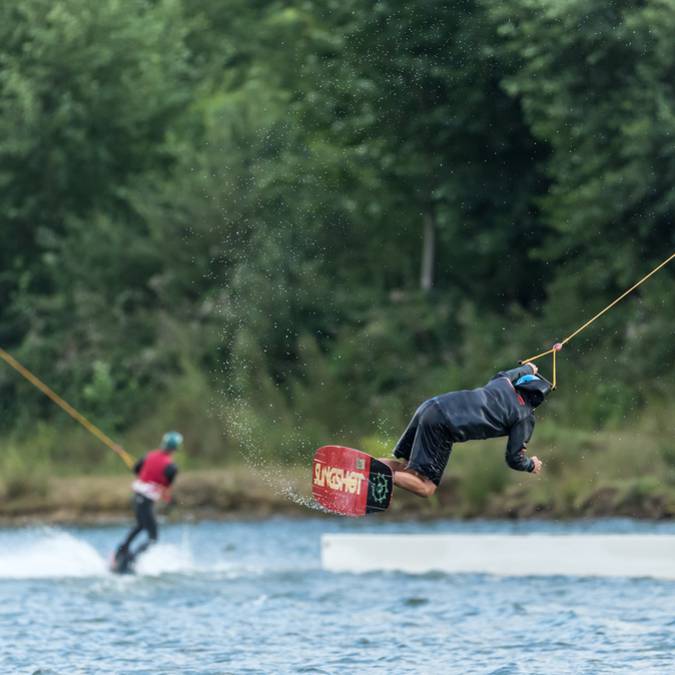 Freshwater sports
On those lakes, apart from fishing, there's a vast array of activities you can choose from. Kayak, stand up paddle, sailing… the Station Sports Nature offers you endless possibilities of having a great time in a preserved environment. Just a few kilometers further, the BZH Wakepark is the perfect place for a fun afternoon with friends or family.
During summer, you will enjoy the concerts given during the Festilacs. on the shore of a lake, and beneath the stars, the music sounds even better!
Bureau d'informations de Jugon-Les-Lacs
Place du Martray
22270 Jugon-Les-Lacs
Téléphone : +33 (0)2 57 25 22 22
Mail : info@capderquy-valandre.com