Lamballe was once the capital of a powerful breton duchy: the Penthievre. Filled with history, the city is nowadays the gate to the beautiful Penthievre coast and its beaches thanks to its TGV station: it's only a 2 hours trip from Paris with the bullet train! Lamballe is a dynamic city, with lots of activities and events organized throughout the year. During summer, the Jeudis Lamballais are an amazing way to discover the city and meet the locals: Every thursday, guided tours, horse shows, concerts and a feast fill the city center with life.
The educational trail leads you through the city's streets. There's a lot to discover from the ancient houses to the picturesque churches! You can ask for the leaflet at the Tourist Office.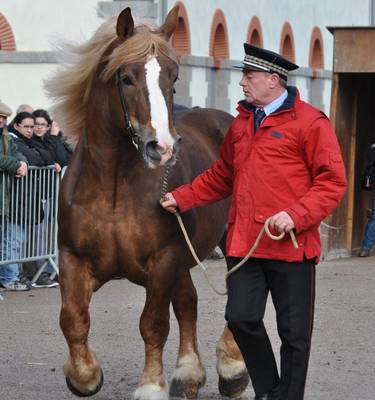 The national Stud Farm
The Stud Farm was built in the very early 1800s and is the crib of two local horse breeds : the Breton and Postier Breton. They are muscular and bulky but they're very sweet animals that visitors can approach and pet during tours given all year round.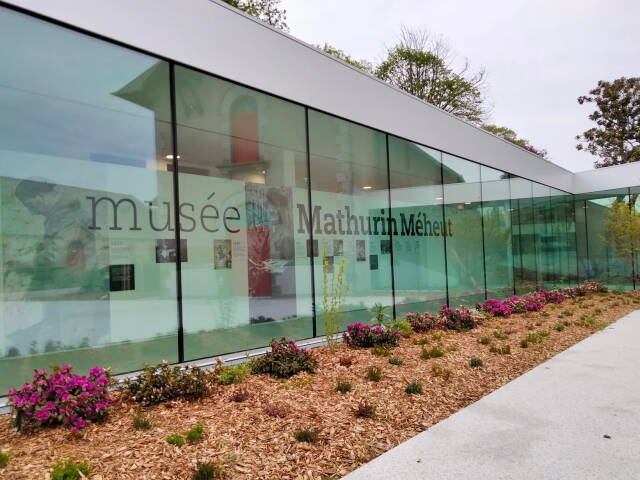 Mathurin Méheut Museum
After several years of work, the new Mathurin Méheut Museum welcomes visitors in a new space in the heart of the Lamballe-Armor stud farm. As a monographic museum, it is also oriented towards the decorative arts, a common thread in the career of the artist.

The permanent exhibition is divided into major themes dear to Mathurin Méheut. Temporary exhibitions open to other horizons allow an in-depth and original discovery of the artist and his era. The exhibition is enriched with multimedia supports for an interactive visit.

Hurry to discover the remarkable works of the local artist !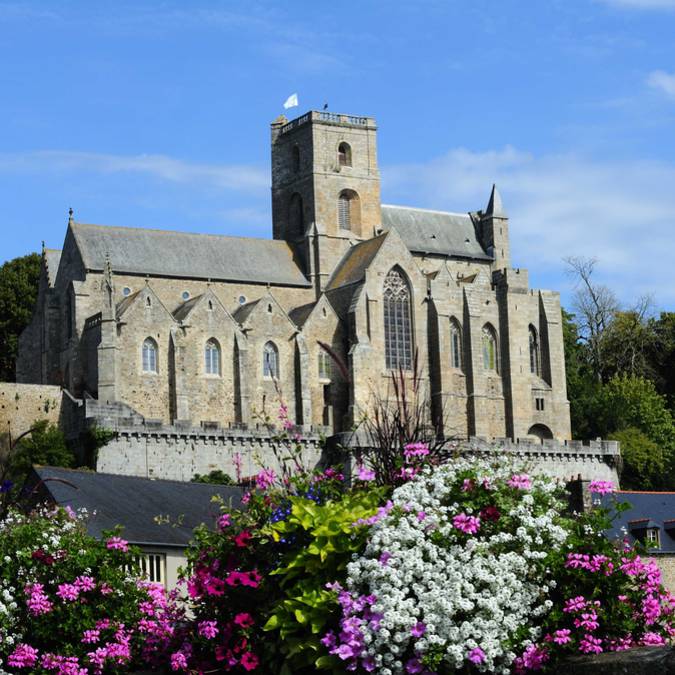 Churches in Lamballe
Overlooking the city since the Middle Ages, the collegiate church is one of the most impressive buildings in Lamballe. During summer, its visit grants the visitor a feeling of serenity thanks to the beautiful stained glass windows and the purest architecture. Every year in autumn, an art exhibition takes place there, between the venerable pillars.
If you like old stones rich with history, you will love discovering the Saint Gobrien church in Morieux. Built at the end of the 11th century, the building displays stunning medieval frescoes. In order to preserve these treasures, the church opens only for guided tours, and without a guide during the summer season, every day.
A hike through nature
Around Lamballe, there's a patch of land that has remained almost completely wild though slightly modified by human activities throughout the centuries. The moors in "La Poterie" are a wonderful place to have a relaxing walk amidst nature.
Practical information
Lamballe Tourist Office
Haras National, Place du Champ de Foire
22400 Lamballe-Armor
Téléphone : +33 (0)2 57 25 22 22
Mail : info@capderquy-valandre.com