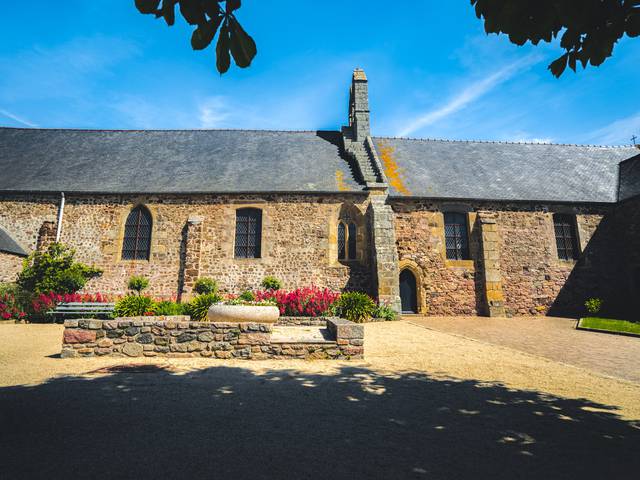 Heritage and local producers
If you like serene and natural places, this village situated in the heart of the "Grand site de France - Cap d'Erquy - Cap Frehel" will be your go-to holiday place. On top of that, the tiny fishermen houses built with pink sandstones and the thousand-year-old church will add a pinch of history to your stay. Every year in May, the flower market takes hold of the church's square and local producers present their products during a lovely summer market (every friday). We recommend you stop at the "Tue mouche" for a dose of french traditional culture. There you will immerse yourself in the friendly atmosphere of a French cafe while sipping the home made cocktail.
Walks and hikes
On your way to the beach in the close-by resort of Sables d'Or Les Pins, you will discover the old streets made of traditional fishermen houses: you can even keep walking or cycling around in the countryside where you will find old manors and beautiful groves. The famous GR34 runs along the coastline and goes through the village. Starting from here you will be able to join the Cap Fréhel and the Cap d'Erquy, two preserved headlands lined with a scenic hiking path.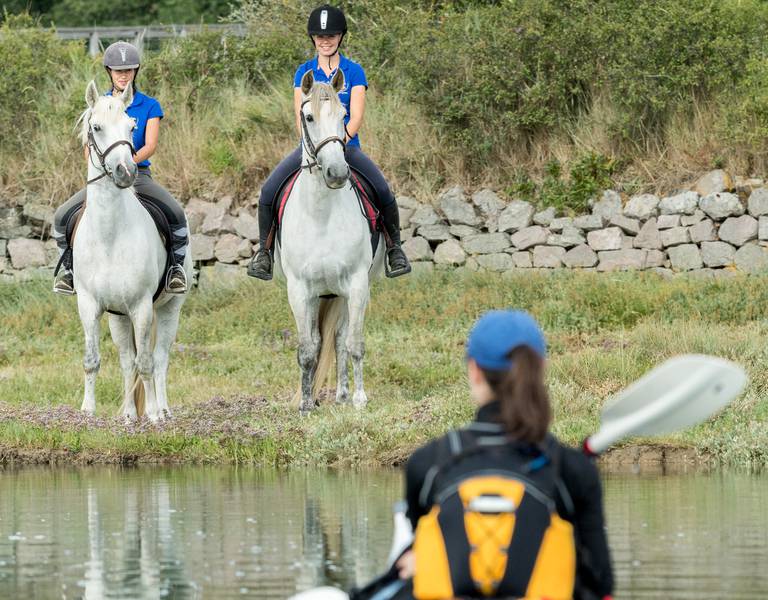 A preserved laguna
A few hundred meters from the village you will discover the laguna hidden behind the sand dune of Sables d'Or les Pins. This place swarms with hidden life, every tide more beautiful and every light different. Curlews and white egrets are nesting near carpets of reed and sea asparagus. At high tide, the sea fills the laguna and kayaks can claim the place while horses and riders contemplate the show of nature on the shore.