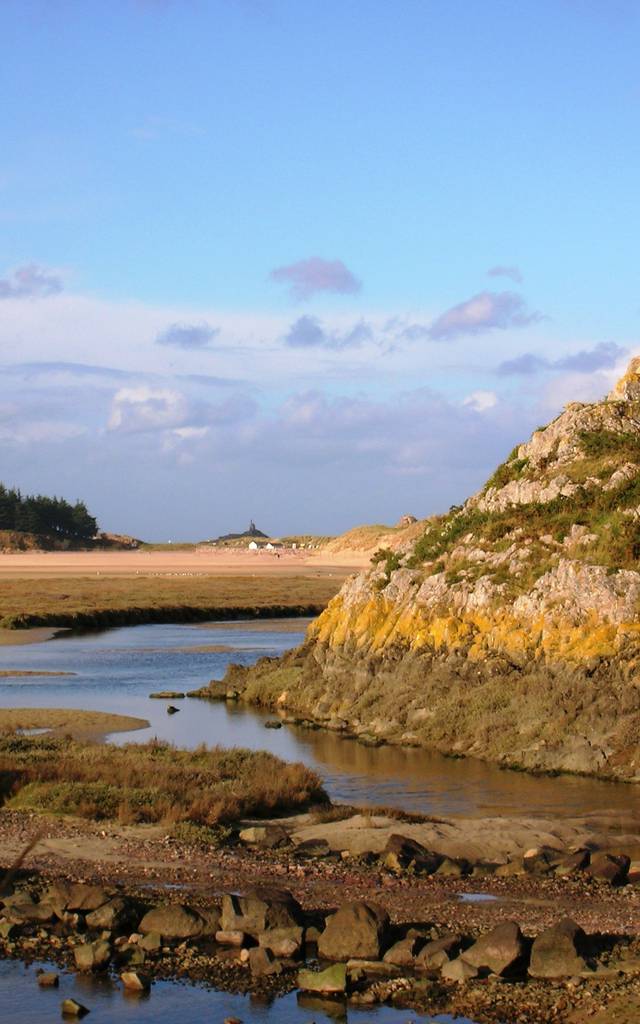 When we went on a trip with friends for a "relaxing stay by the sea" as they had told me, no one had suggested the idea of ​​doing it pedaling.
As a supporter of the slightest effort on vacation, I didn't imagine I would have to climb on a bike ...
Did you say electric? Yes, because in Plurien, a few meters from our accommodation are Isabelle and her bikes. Electric bikes. Ah. It's starting to sound a little better...
I'm told that I will have to pedal anyway but with the electric assistance, everything will be easier. A route around the Sables d'Or lagoon? Easy ! Everything is flat, it's a pleasure as the landscape is beautiful. We charge our human batteries under the beautiful sun, we observe the birds nesting on the rock which dominates the landscape and off we go for a more important challenge: reach the Cap d'Erquy and its greenway with our electric bikes. It goes down, it goes up, but it does not matter, the wild beauty of the place motivates us (and our bikes are helping us a lot!). This ride is a real moment of pleasure. We all enjoy ourselves and discover a place where relaxation is not an empty word. On the way back, we go through the village of Plurien to take a well deserved refreshment at the village's bistro, between friends.
Once back from vacation, for sure, I'll get back on a bike!