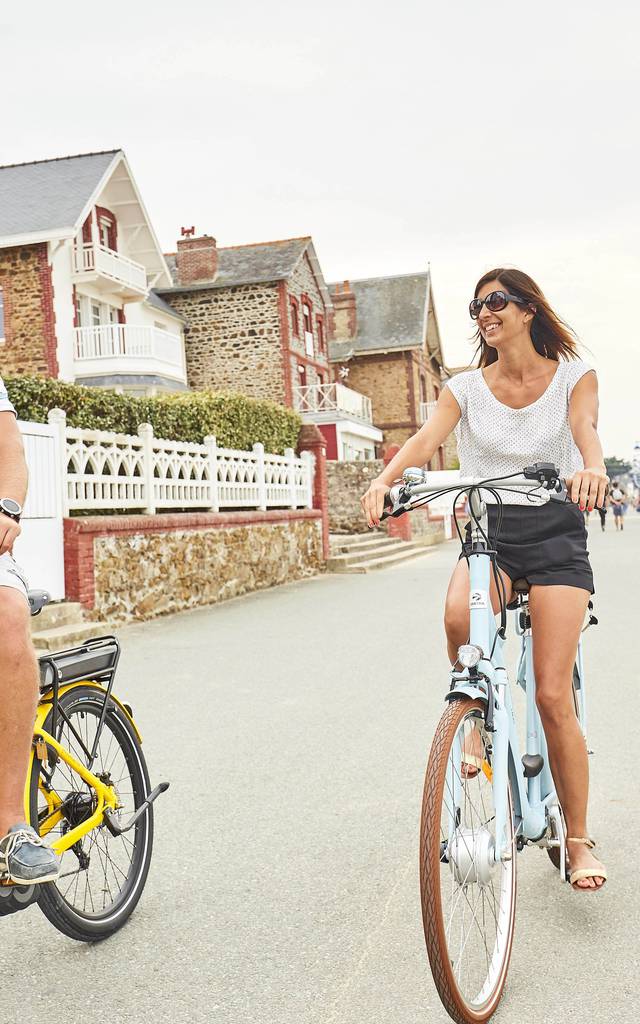 I live in Rennes so I'm not very far from the Côtes d'Armor. I know quite well some places and with two friends, we wanted to explore a little more and so we settled on a day in Pléneuf-Val André. Let's go for a discovery of the Val André by electric bike!
The small shopping streets are lively and colorful. First, we are told how to tame our bikes, and off we go to the beautiful port of Dahouët. Between seaside villas and sailboats, Pléneuf Val André is a magnificent resort.
We admired not only the boats (like "la Pauline", replica of a pilot boat built in 1901 to help the schooners enter the estuary) but also the pretty houses with flowered facades. We then pedaled along the waterfront, passed the chapel of Dahouët, then at the top of a hill (thank you electric assistance!), we discovered the Anse du Pissot - a cove sheltered from the wind - and his magnificent point of view. Thanks to the bikes, we did not get tired, I think it's really a great way to visit such a nice place, even if we are not very sporty and even if, like me, you have not been cycling for a very long time! The resort of Pléneuf-Val-André is a real paradise, I strongly encourage you to visit!
Classique - 3 colonnesPlaylistCarré
Nom de la fiche :
Locations de vélos - 8 à huit [sheet--1683168]
TéléphoneClassement (Hébergements)TypeAvisRéservationDescription