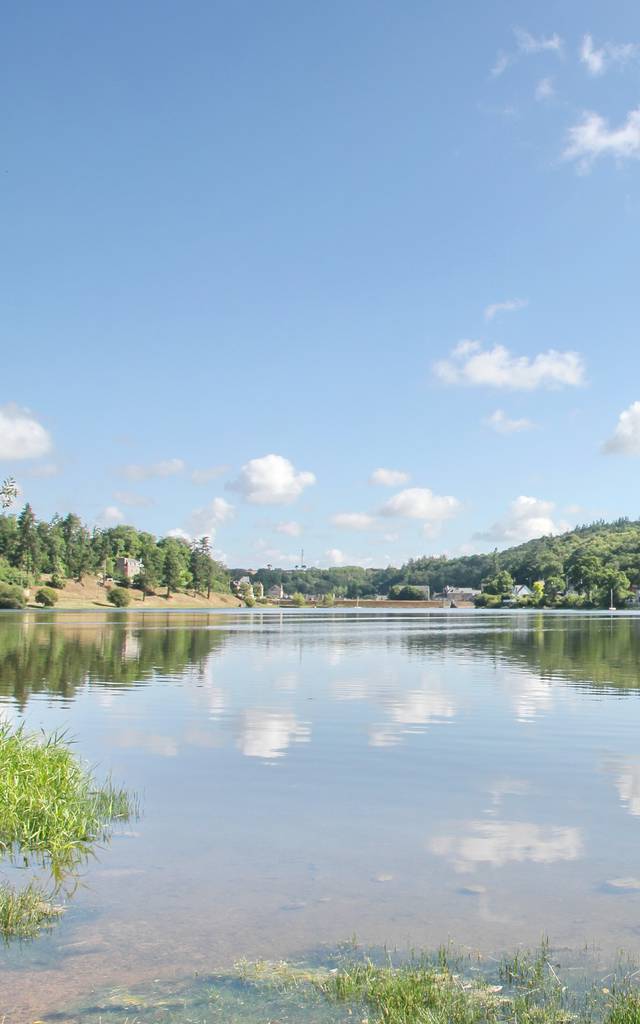 A hiking loop in Jugon les Lacs
Currently living on the coast, I wanted to take a dive into the green, for once. In order to combine relaxation and exercise, I headed to the "Petite Cité de caractère" of Jugon-Les-Lacs for a good 17km hike around ... the pond, of course!
You can park right next to the Station Sports Nature, but I preferred to lengthen the circuit a little by starting in the town center. We wandered among the old stone houses, where there are streams here and there that remind us of the importance of water in the past in Jugon-Les-Lacs. The atmosphere was really peaceful. After the Maison Pêche et Nature, we arrived at the lake, and started our tour around the pond! The beginning of the trail is very easy, we walk from pontoon to pontoon, sometimes with some fishermen on the lookout.
After walking along the campsite "au Bocage du Lac", we arrived at the Vau Dehy pond, near a large footbridge which allows you to reach the other bank quickly. When you start to walk under the trees, silence is here, you can only hear the wind in the branches... You just have to be careful where you put your feet sometimes, because of the roots. Halfway, we come back on a country lane, then a departmental road. Nothing too bad considering the little traffic around. Once back in the woods, we allowed ourselves a short break to have a snack and drink, and then started the last half of the hike.
From here it goes up and down a little more, enough to burn a few extra calories! When the ground is leveling off, it's a good sign: you will reach the other shore of the lake and see the emerging town.
In conclusion: a nice bucolic hike with its share of beautiful views, and a good exercise to get back into shape after a very gourmet holiday season!
Next time I'll try float tube fishing!