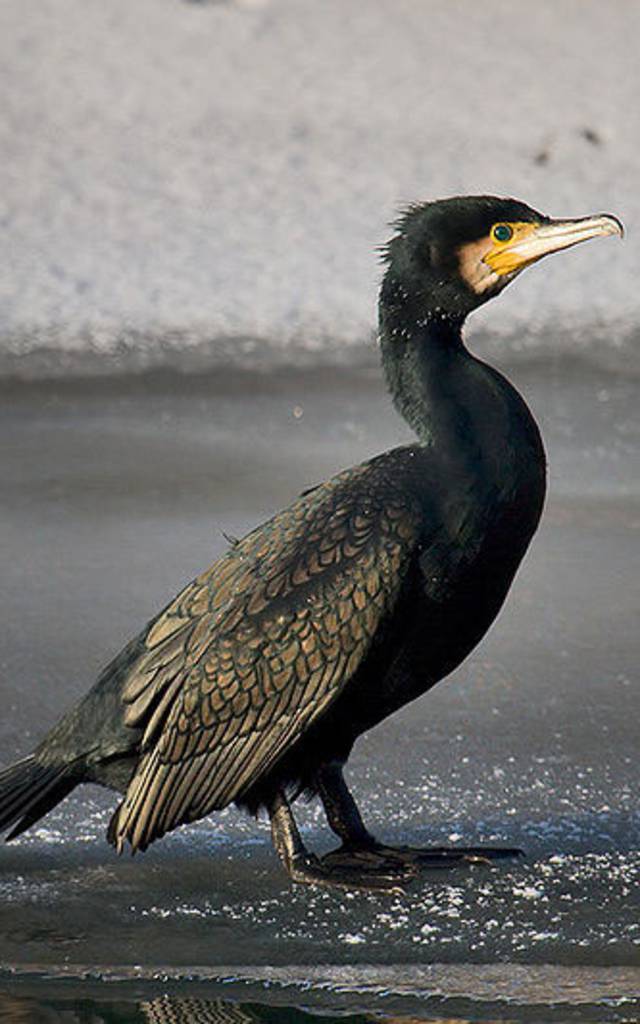 With the return of high tides, I told myself it was time to go and discover shore fishing.
Let's go!: a quick glance at the tide table, and then head towards the islet of Verdelet!
I arrive at the port of Piégu with all the equipment of a good fisherman: a ruler to measure my catch (very important), a bucket of course, a landing net and above all, rubber boots! Once down on the beach, we walk for about twenty minutes on the tombolo (the tongue of sand and rocks that connects the islet to the beach). I slip once or twice but finally find my spot, it's time to fish! I go from puddle to puddle, lifting small and big rocks hoping to find a plump crab, I probe under the algae with the landing net in search of small shrimp ... but nothing happens, I think that today I'll go back home empty handed!
The weather does not look so good anymore, it's better not to hang around too much. I hurry to scrape some mussels and oysters hanging on their rock, and hurry back to safety .
Just a final check: all the rocks that I have handled are back in place as if I had never touched them! I am not the only one to have felt the rain coming: everyone hurries to avoid the cold shower. One last look to admire the Val-André seen from the sea and off we go!
Classique - 3 colonnesPlaylistCarré
Nom de la fiche :
Pointe de Pléneuf et îlot du Verdelet [sheet--1608124]
TéléphoneClassement (Hébergements)TypeAvisRéservationDescriptionPrix